Frei Otto, Carlfried Mutschler - Multihalle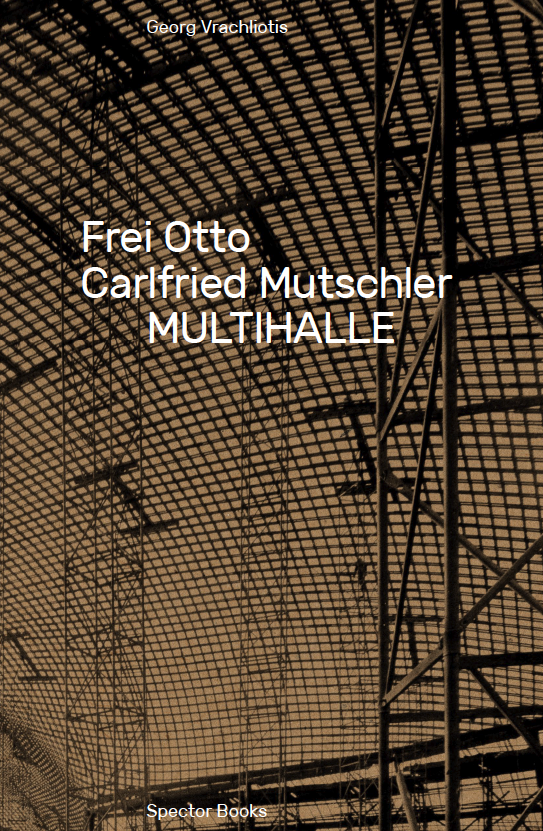 The temporary multipurpose hall built by Frei Otto and Carlfried Mutschler for the 1975 Federal Horticultural Show in Mannheim ranks as the world's largest wooden grid shell construction. Although it was actually put under a preservation order in 1998, an international debate is now underway to discuss whether to demolish or maintain this structure. Working by and large without any digital computation technology, Frei Otto used a delicate suspended model to design the complex roof: modelling, drawing, and measurement techniques formed the basis for a creative culture of experimentation that involved an ongoing calibration of hand and eye, of scientific observation and technical skill—a form of manual and intellectual self-alignment, in which the process of conceptualization also succeeded in triggering a collective discourse on the future of society. Drawing on materials from the archives of Carlfried Mutschler and Frei Otto that are for the most part unpublished, the book presents the history of this experimental building for the first time.
Georg Vrachliotis: Frei Otto, Carlfried Mutschler, Multihalle, Spector Books, Leipzig, 2017.